2018! I'm so ready and excited for you. Over the past couple weeks, I've been working on a list of intentions and goals for this year. I'm sharing some of those below. Instead of just sharing what my intentions are, I decided I wanted to list the goals I have that will help me be successful. The goals are more actionable items while the intentions are the overarching idea I want to bring into my life. I hope this list inspires you to set some intentions for the coming year. Your intentions and goals don't need to be crazy, unachievable items. They can be as simple as going on a walk once a week, or calling your mom every Thursday. Overall, intentions remind me to keep pushing and keep reaching to be better, to be the best version of myself that I can be. Happy New Year and Full Moon in Cancer!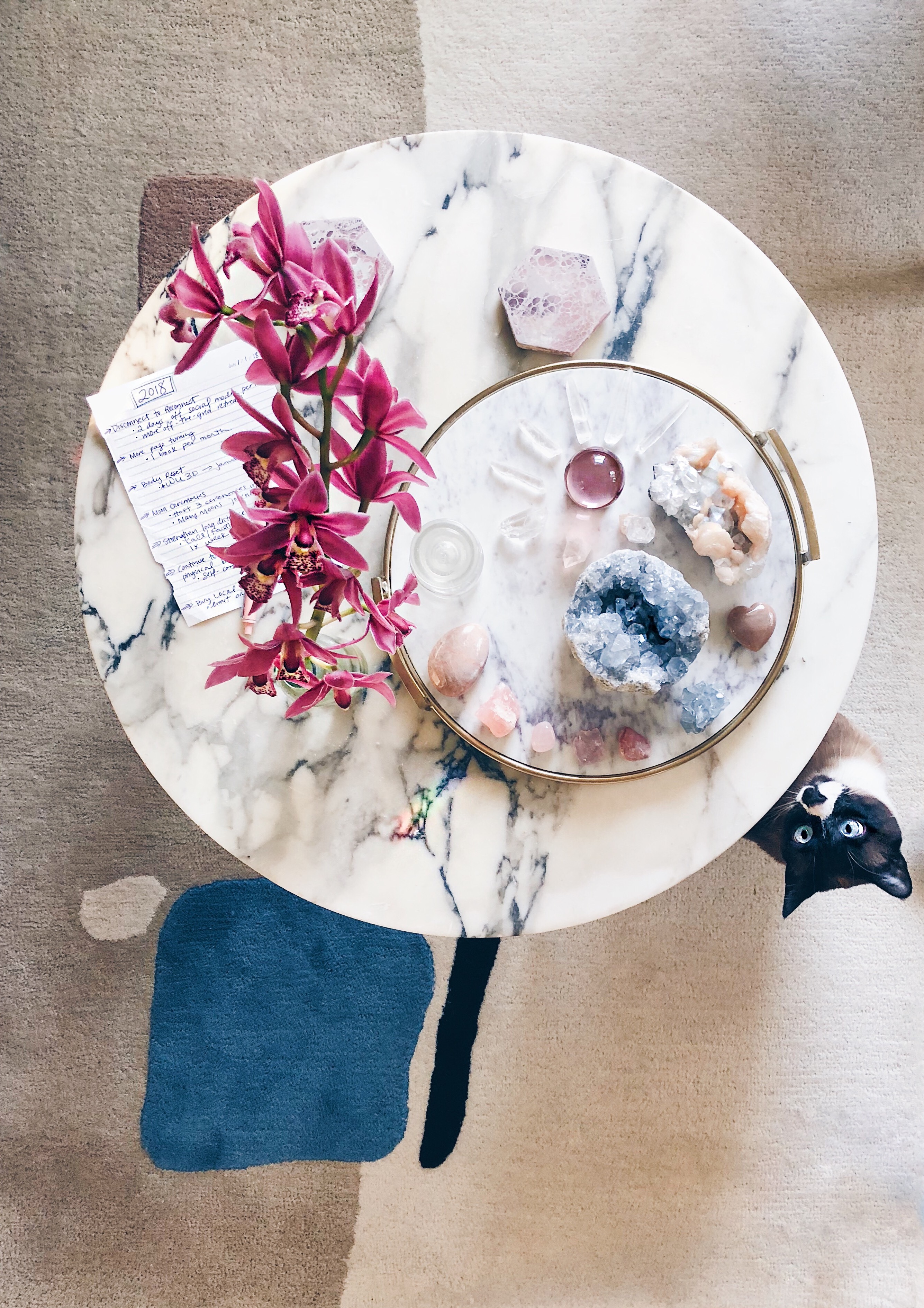 Intention: Disconnect in order to reconnect with nature, family, friends and the inspiration that exists all around me.  Goal: 2 days off social media per month (ideally 2 days in a row)
This one is so important for me this year. After spending a couple days off the grid in early December, I was reminded how beneficial and necessary it is to disconnect and take a break from social media (and email). To reconnect to my inner teacher and to the rhythms of nature. To more strongly connect with the most special and important people in my life. I'm aiming for 2-days-off in a row unless something that month prohibits me from doing so, in which case I'll still take 2 days off just not consecutively.
Intention: Less scrolling, more page turning. Goal: Read 1 new book per month
My girlfriends and I started a book club in 2017, so this definitely helps motivate me towards my goal of one book per month. Really one book per month isn't much at all, and I hope to increase that number with time. I'm starting a list of books I want to read, so if you have any favorites I should add to my list, please leave a comment on this post with the title and author.
Intention: Give my body and digestive system a reset after the holiday season and traveling to Mexico. Goal: #Wu30 cleanse for January.
Giving up sugar, grains, legumes, dairy and alcohol for 30 days in January. Ideally I would like to do some sort of cleanse 2-3 times a year. I used to do juice cleanses, but I haven't done one in a couple years. For the warmer months, I might consider doing another one, or doing another #Wu30 later in the year. For me, it's so important to give my digestive system a break and after a month of indulging and eating foods that don't make me feel the best (usually when I'm traveling or around the holidays) doing a cleanse is the best reset.
Intention: Consistent full and/or new moon ceremonies. Goal: Host at least 3 ceremonies, and write in Many Moons workbook every month.
In 2017, I participated in several full moon ceremonies, but I want to be more consistent about it this year. I hosted one last year, but my goal is to host 3 in 2018. I also want to practice ceremonies on my own for new and full moons when I don't have a group of women to participate. I'm using the Many Moons workbook this year to help keep me consistent. This moon journal is a great guide if you are interested in this sort of ritual or ceremony. I'm also working on a blog post that teaches you how to create your own monthly moon ceremonies, so stay tuned for that!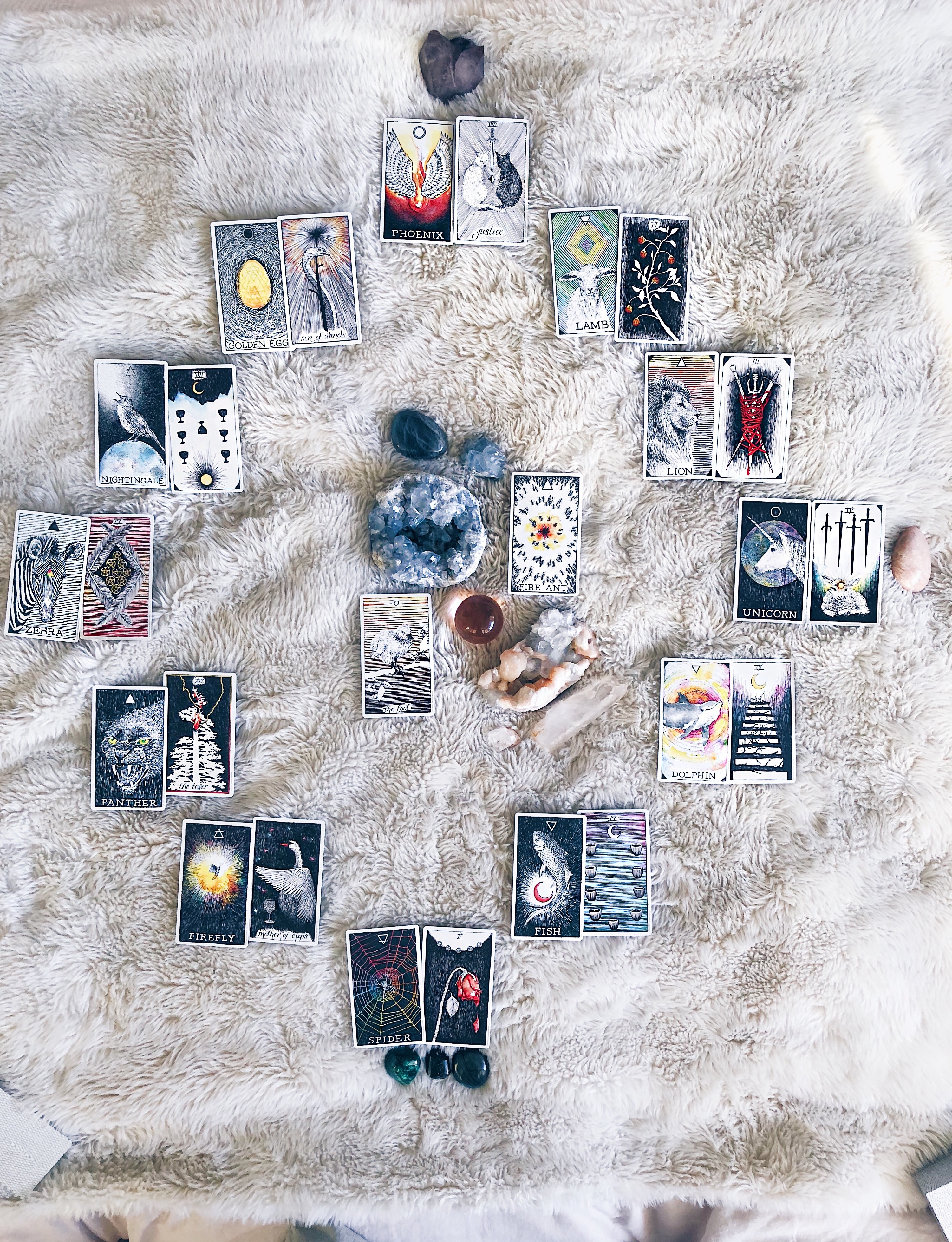 Intention: Approach conversations, confrontations, situations with patience, respect and love. Goal: Less defensive. Less reactionary. Take a few deep breaths or step away before responding/reacting.
I went a bit into this in my Instagram post, but overall I want to work on improving the way I respond to the circumstances in my life. I want to take notice when I get defensive or when anger arises from a conversation or confrontation. My goal is to learn to take a step back, to disassociate my reactions from my being, to be able to calm down before I respond or react.
Intention: Strength long-distance relationships. Goal: Call and FaceTime with family and friends 1 time a week.
I've noticed I use text as the main way to correspond with my friends and loved ones who live far away from me. I want to strengthen these relationships by committing to more conversations via phone and FaceTime.
Intention: Continue to embrace and accept my changing physical body. Goal: Self-care practice 3-4 times per week.
This intention will be one I have year after year. Aging gracefully is a challenge. I feel so grateful that I have so many amazing women in my life to look up to and learn from in this regard. I've found I feel the best and am able to honor and love my body where it's at when I practice weekly self-care. Having a network of strong, supportive women helps, as does physical exercise, meditation and repeating daily loving mantras to myself.
Intention: Buy locally as much as possible. Goal: Limit Amazon orders to 1 time a month.
I'm SO sick of all the packaging and waste that comes from ordering online and receiving shipments. Unfortunately, some of it goes along with my job as a blogger, but I want to make strides to order less online and only accept free product from brands that I love. It's so easy to just order things on Amazon when you're in a pinch, but I want to limit to ordering only once a month (less if possible). I'm going to make a running list of things I need to order and place one order at the beginning or end of the month instead of several times throughout. And of course, if I can get it locally, that is my first choice.